OSG Brings Innovative ScreeneX Smart Windows to RNTP
Glass-embedded digital displays turn windows and partitions into new windows of opportunity
Glass fabrication specialist OSG will showcase its innovative new ScreeneX glass-embedded digital display solutions at this year's RNTP.
Read the French version of this Press Release
Developed by OSG's expert in-house R&D team, ScreeneX's cutting-edge technology makes the most of valuable real estate in transport and retail – namely glass windows, doors, and partitions.
The ultra-slim digital displays are embedded into standard glass units transforming these areas into information and signage solutions for communicating with passengers. The surface of each side of the screen is as smooth and clear as conventional glass, so it does not impact aesthetics or safety. Among the innovations on display will be the TRN 28.6 dual-sided ceiling unit which combines a digital display on both sides. Seamless integration with existing passenger information systems ensures operators and manufacturers can plug and play with ease.
See ScreeneX at RNTP Stand #35B
Other products on show include the TRN 38-LED. This dual-sided product was created especially for vehicle-side windows. The external side features a new slim LED sign, while the internal one has a widescreen LCD for displaying passenger information.
ScreeneX technology can even be used for divided frame windows on buses and trains. A non-opening unit is fitted to the upper part of the window, which gives all the benefits of digital signage without the need to replace the entire window should an issue arise.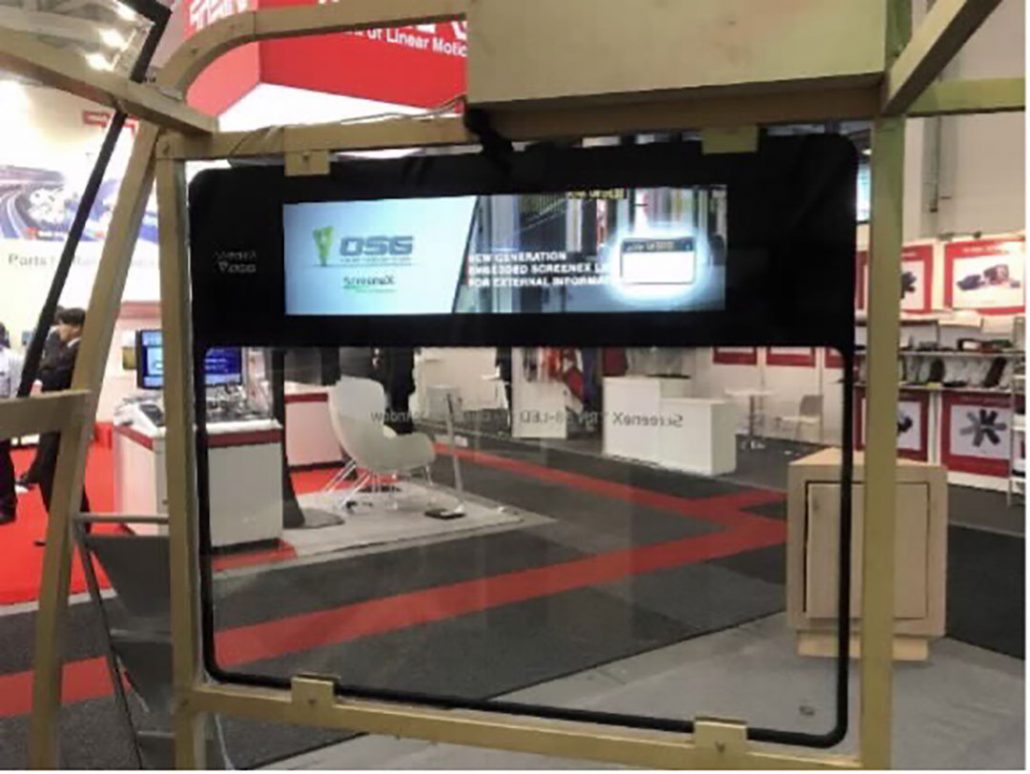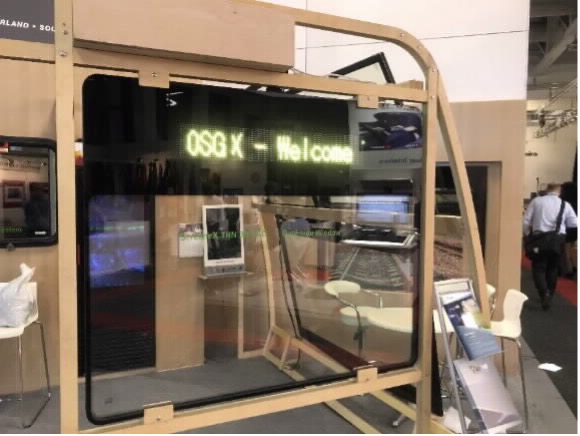 As well as public transportation vehicles themselves, ScreeneX's high-performance displays are also the perfect fit for rail and bus terminals, stations, and platforms. Every display is built to the highest quality standards, as well as being highly resilient to vibration, changes in temperature and humidity, and vandalism, to make them the reliable choice for these challenging environments.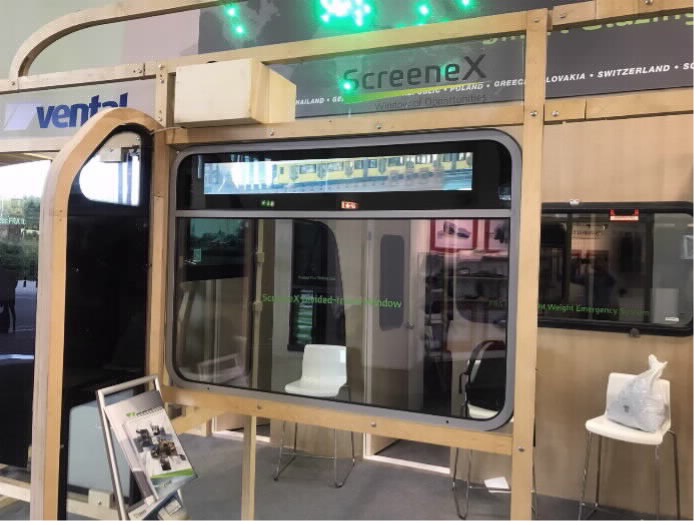 About OSG
OSG is a world-leading glass fabricator. It develops and supplies glass solutions for a wide range of demanding industries and specialist applications. This includes heated glass, switchable smart glass, and curved and special bends. OSG also delivers glazing systems. OSG Website
ScreeneX is the latest breakthrough from OSG's in-house R&D team. This next-generation technology transforms conventional windows and interior partitions into digital information displays. These glass-embedded screens are the perfect solution for the transport and retail industries to connect with customers.
https://screenex-tech.com/wp-content/uploads/2021/09/Picture4.jpg
812
1080
Orlio
https://screenex-tech.com/wp-content/uploads/2023/07/ScreeneX-Logo-300.png
Orlio
2021-09-19 10:04:59
2021-09-22 06:37:39
OSG Brings Innovative ScreeneX Smart Windows to RNTP